Say Xcel Energy's high fuel costs associated with Storm Uri were entirely avoidable
Xcel Energy screwed up, say four electrical cooperatives in Colorado that buy wholesale electricity from the utility. They say that Xcel should not be allowed to pass along the cost of its failure to them.
The four cooperatives—Sedalia-based CORE Electric Cooperative, Glenwood Springs-based Holy Cross Energy, Grand Junction-based Grand Valley Power, and Steamboat Springs-based Yampa Valley Electric—say that Xcel should be required to repay them at least $6.9 million.
The dispute was provoked by the winter storm Uri in February 2021. Prices for natural gas spiked. Without contracts for enough volume secured at lower prices, Xcel had to pay soaring prices. Cold weather caused a run on the natural gas supplies. But gas was also needed for electrical production because the wind stopped blowing.
The complaint says that Xcel's own advance plan had determined more resources were needed.
"We have serious concerns that a substantial portion of Xcel's fuel costs were entirely avoidable," said Tom Walsh, chief executive officer of Grand Valley Power.
A statement issued by the four cooperatives noted that a state agency, the Office of the Utility Consumer Advocates, and others have previously raised questions about Xcel's handling of fuel costs. In that proceeding, Xcel asked to recover more than $500 million in fuel costs charges from its retail customers. Those charges are now being paid.
Notably, however, the issue of Xcel's costs passed along to its wholesale customers was not addressed in that PUC proceeding. The PUC does not have jurisdiction over Xcel's contracts with other utilities.
"As things stand right now," said Jeff Baudier, chief executive officer of CORE, "our retail members paid 100% of Xcel's February 2021 fuel cost charge." He added that the complaint seeks to hold Xcel responsible for its "imprudent and costly actions before and during the February 2021 winter event."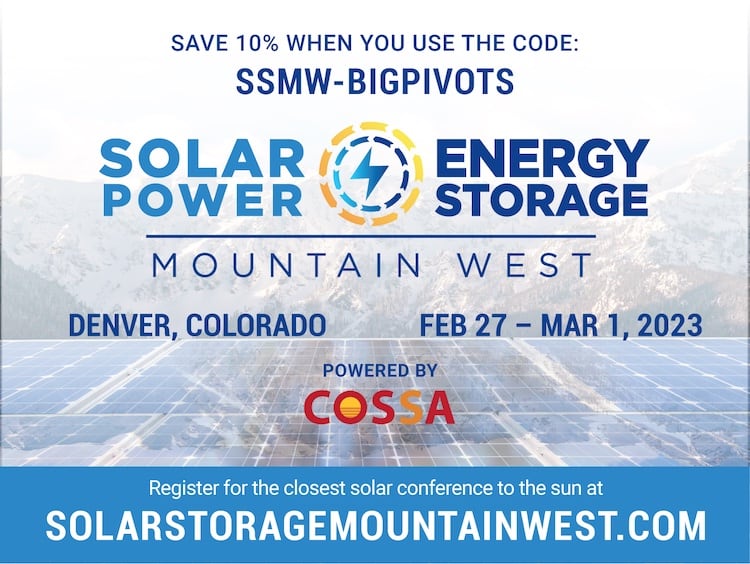 New Mexico city chooses Guzman Energy as electric provider
Gallup, the city of 20,000 in northwestern New Mexico, has chosen Denver-based Guzman Energy to be its exclusive wholesale power supplier.
A primary feature of the new partnership will be fixed wholesale power pricing for the city's demand of around 240,000 MWh per year. The deal is expected to allow Gallup to increase renewables in its generation portfolio by 30%.
The 15-year agreement begins in July 2025.
Why support Big Pivots?
You need and value solid climate change reporting, and also the energy & water transitions in Colorado. Because you know that strong research underlies solid journalism, and research times take.
Plus, you want to help small media, and Big Pivots is a 501(c)3 non-profit.
Big grants would be great, but they're rare for small media. To survive, Big Pivots needs your support. Think about how big pivots occur. They start at the grassroots. That's why you should support Big Pivots. Because Big Pivots has influence in Colorado, and Colorado matters in the national conversation.
Latest posts by Allen Best
(see all)