Colorado has 49,000 abandoned oil and gas wells. Can biochar prevent leaks while sequestering carbon? A bill would authorize a study to find out
A bill that proposes a $112,000 study that could lead to a pilot biochar projectwas approved by the Colorado House Energy and Environment Committee. The intent of the study will be to examine whether biochar can be used to plug oil and gas wells and sequester carbon.
Colorado has 49,000 wells that are sometimes called orphaned, meaning they are not being used for active production. The intent would be to sequester carbon into the well bores and block emissions from the wells.
Biochar is defined in the proposed legislation as the solid carbon-rich product made when woody biomass undergoes pyrolysis in an oxygen-depleted atmosphere at approximately 800 degrees C.
Rep. Karen McCormick, a bill sponsor, told committee members that the study would assess the costs associated with plugging the wells and determine the amount of biochar available for use in the state. The presumption is that beetle-killed trees would be used to manufacture the biochar such as is now underway at Biochar Now, an operation located in Northern Colorado near the community of Berthoud. The study would be conducted by Colorado State University.
Nearly all the testimony before the committee was in support. Jan Rose, of the Colorado Coalition for a Livable Climate, said that biochar would address fire issues in the wildland-urban interface while also stanching the emissions from wells. She pointed to a University of Colorado study that concluded that 24.6% of Colorado's wells have high rates of leaking.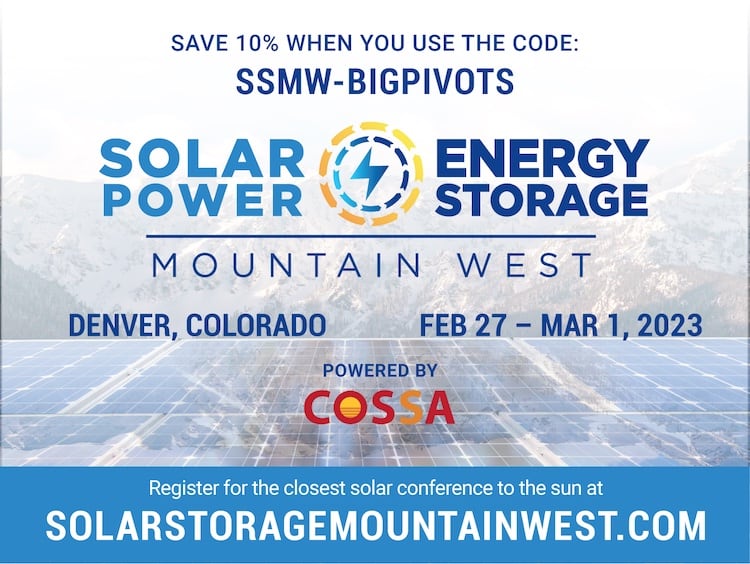 "Everyone wins with this bill," she said. "That's not that common in the Legislature."
Representatives of the Sierra Club, 350.org, and Boulder County also testified in support. So did a representative of the Colorado State Forest Service.
Julie Murphy, administrator of the Colorado Oil and Gas Conservation Commission, said she has the same questions that others have about whether biochar can provide a better answer to plugging orphaned wells. "And that underpins why I think this study is necessary.'
The bill sailed through the committee with an 8-2 vote. The two nays both came from Republicans who represent oil and natural gas producing areas of Colorado. Rep. Gabe Evans, from Weld County, said he had no problem with biochar but he was bothered by the bill's legislative declaration. That declaration talks about mitigating the impacts of climate change and declared that it is important to create opportunities for the oil and gas industry to permanently sequester carbon from the atmosphere.
Rep. Ty Winter, from Las Animas County, echo those concerns.
"I come from a district where we do produce, and there are some issues to take with the language," he said.
Top photo: James Gaspard, chief executive of Biochar Now, explains the pyrolysis process to visitors in January 2023. Photo/Allen Best
Latest posts by Allen Best
(see all)