When running for governor, Bill Ritter thought it important to go to little places sparse on Democrats. He also began talking about a new energy economy.
by Allen Best
During the four years that Bill Ritter Jr. was governor, Colorado pivoted hard to more aggressively advance clean energy.
Wind and solar farms were developed, energy efficiency programs were configured, and agreement was struck to reconfigure two coal plants to burn natural gas. Ritter relished the successes.
"The joke among the media was that there wasn't a single solar panel installed in Colorado for which I hadn't done a ribbon-cutting," says Ritter, who now heads the Center for the New Energy Economy. The institute affiliated with Colorado State University seeks to "help energy policy leaders create policies that facilitate a just and equitable transition to a clean energy economy."
Today, almost 12 years out of the governor's mansion, Ritter can still get a crowd. But it was very different in May 2005 when he announced his intention to seek the Democratic nomination.
Term-limited as the Denver district attorney, Ritter had gone to work for a private law firm. Wrapping up his day job in Denver, he was on the road in the evening, often to far-flung places in rural Colorado.
"I would drive to Washington County—to Akron—to meet with the two Democrats," he says. "I'm not joking."
In Delta, there might be two more people.
Later, after he had the Democratic nomination sewn up, the turnout during the height of the general election campaign in 2006 was better. Traveling to Holyoke, he might see 15 people at a Phillips County meeting. He did this all over the state.
Eighty percent of Colorado voters live within 30 miles of Interstate 25. Ritter thought it important to spend time in all of Colorado.
"Voters in Highlands Ranch or in Berthoud or Mead, they cared that you knew where Akron, Colo., was. That you had been to Julesburg," he says. "That was 16 years ago now. I think it has changed, and a lot of it has changed because of immigration and people who have fewer roots in farming or ties to rural areas. That relationship with the land and nature that I had, and to some extent still existed in 2006, does not exist now."
Ritter's family—he's the third oldest of eight brothers—had five acres east of what was then a distant Aurora, along Chambers Road, and farmed a section near Gun Club and Mississippi. This was during the 1950s and 1960s, and everything east of Buckley Air Force Base was wheat country. For two years, they also farmed a half-section north of the old Stapleton airport.
It was windy country during spring. His father, says Ritter, sometimes could not see the plow he was pulling from his tractor's seat. Ritter grew up loathing wind.
Setting his sights on the governor's mansion, Ritter schooled himself in the big issues: education, transportation, and health care. With a friend who he describes as a policy wonk, he came up with a phrase, "the Colorado promise."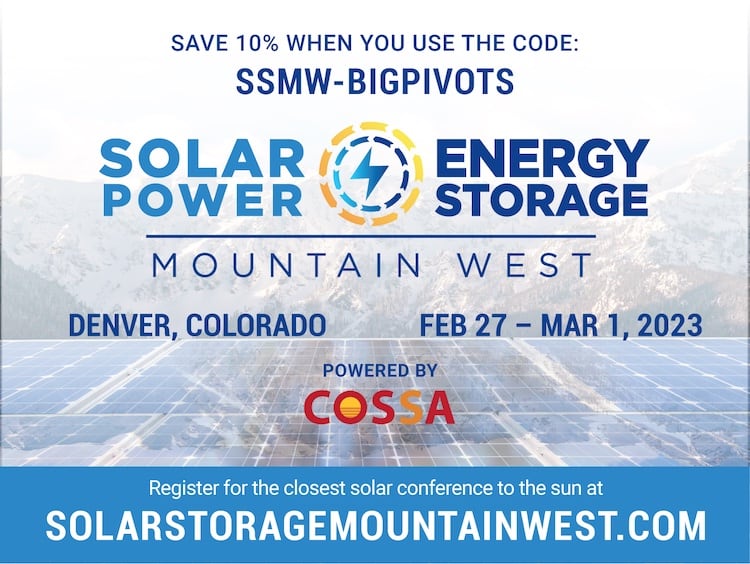 In energy, Ritter wanted to define himself as different. Renewable energy represented an appeal to environmental interests of voters, but it wasn't enough. Advisors told him he needed to make an economic argument.
"On the campaign trail, I started talking about creating an energy future for Colorado that was about clean energy, about the economy, about the environment," he recalls. "Even then we talked about equity, about not building a different energy economy on the backs of middle- and lower-income people."
A year before the general election, the wife of his campaign manager, Evan Dreyer, a former reporter for The Denver Post, came up with a terse summary of his energy platform. "He's talking about a new energy economy," she said.
Ritter took that phrase and ran with it.
"The collateral benefit was that we could raise (campaign) money because there were people out there waiting for somebody to talk about the environment, waiting to talk about climate change and the variety of issues that were all connected together," he says.
Also driving him to more strongly embrace renewable energy were the criticisms of his Republican opponent, Bob Beauprez. Beauprez, who Ritter says was a personal friend, had attacked him over a plea-bargain deal he had approved when he was district attorney. A cardinal rule of a trial lawyer, says Ritter, is to never let your opponent define you. "You have to define yourself."
Still, Ritter had no space with Beauprez in the polls until relatively shortly before the election. It was the result of a TV commercial made in southeastern Colorado. There, Ritter had met John Stulp, then a Prowers County commissioner. Both were Democrats and both knew about planting wheat. That was Stulp's vocation. Near Stulp's farm south of Lamar was Colorado Green, the wind farm that had been completed in 2004. Together, they visited the wind farm.
The company that Ritter had hired to assemble commercials wanted him joshing around with "elderly people" in a small-town café.
"I should say people of my age now," joked Ritter, 66, during a February 2022 interview at the Center for the New Energy Economy offices in downtown Denver. "I wanted to do something completely different. They wouldn't do it, so I fired them and hired a new team."
The commercial that was made had him standing in front of the Colorado Green wind turbines. It was broadcast beginning in September 2005. Ritter quickly gained breathing room in the polls, winning 57% to 40%.
During his single four-year term as governor starting in 2007, Ritter and legislators began reforming the oil-and-gas industry, a sector that previously was only lightly regulated, if at all. He also signed dozens of laws that accelerated Colorado's energy transition, including a bill that he signed into law that authorized net-metering. That bill was signed at the Boulder County farm of Steve Szabo, a member of the Colorado Renewable Energy Society.
See also: The path to the governor's mansion, Part 4.
Latest posts by Allen Best
(see all)